Bike Rentals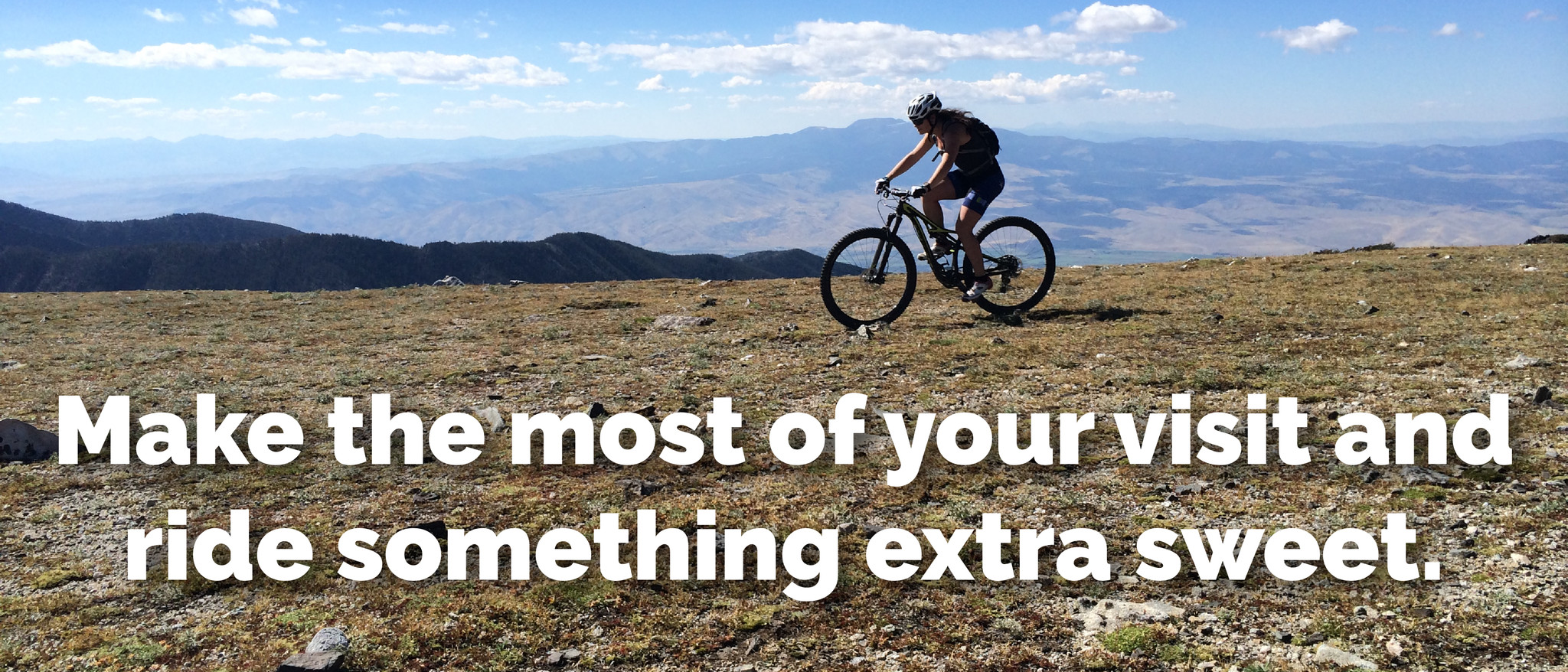 Fresh for 2017 we have an exciting top of the line fleet of mountain, road and downhill bikes for you to enjoy while visiting or to test ride before committing to a new bike.
Each bike comes with either a saddle bag or SWAT box (road bikes) with a spare tube, tire levers, C02 cartridge, and multi tool. We have flat or clip-less pedals upon request. Helmets are available for rent as well at a $10 flat rate.
For more information about each bike, click on the picture to go to the manufacturer's website.
Our 2017 rental season has ended. Check back next spring for a new line up!
ROAD BIKES
Specialized Roubaix & Ruby Expert Udi2
Day 1 $90
Additional Days $60/Day
Weekly Rate $300


MOUNTAIN BIKES
Specialized Stumpjumper Comp 29 or 6Fattie
Day 1 $60
Additional Days $40/Day
Weekly Rate $220

DOWNHILL BIKES
Devinci Wilson XP
Day 1 $70
Additional Days $50/Day
Weekly Rate $250

ELECTRIC BIKES
Specialized Turbo
$60/Day

If you're looking for a sweet ride during the winter months, check out our demo fleet of skis!