Our Story

Our first owner moved to the Flathead Valley and created a shop that carried the good stuff - performance level alpine skis, boots, mountain bikes and road bikes and all the accessories to match. In addition he created a timely and meticulous service department with the tools and expertise to keep bikes and skis in fantastic working condition. He paired his skis and bikes with a small espresso bar that pours world class shots and he set up a welcoming patio that is one of the best in downtown Whitefish. He hired a team of outdoor athletes and enthusiasts and set to work creating a brand and shop that would become a hub for the skiing and cycling communities of Whitefish and the greater Flathead Valley.
After nine years building a shop and a community, the original owner stepped aside and handed the shop keys over to two of his employees. Willie and Stella Hobbs grew up riding the single track of the Flathead Valley and exploring the powder of Big Mountain. Between semesters at college, Willie would come back to run the service shop of GNCS while Stella manned the espresso bar upstairs. After finishing school, the two moved back to their hometown of Whitefish and welcomed the opportunity of taking over the shop with open arms in 2016.
Since taking ownership, the two have grown the shop to become even more of a hub for outdoor enthusiasts. While the product offerings continue to expand, the physical footprint of the building has also grown with an addition that doubled Great Northern Cycle & Ski's square footage in the summer of 2019. 
In it's 12th year of operation, the shop continues to embody the same values as when it began. We believe in taking the time to choose the best equipment for the individual. We believe in sharing our love and expertise for the mountains, the roads and the trails. And we believe in pedaling, dammit.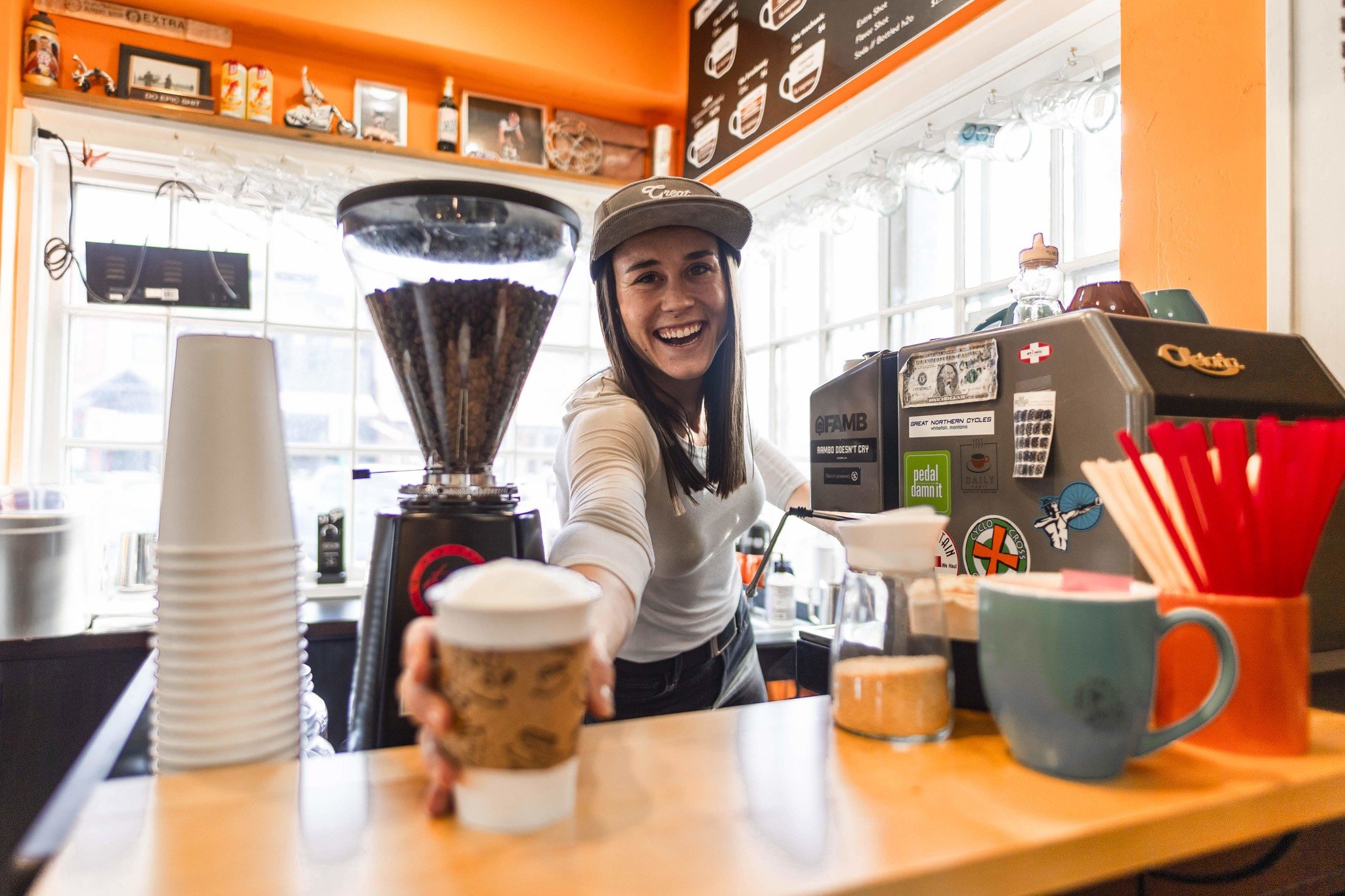 We also believe in coffee. Good coffee.