Ski Service Department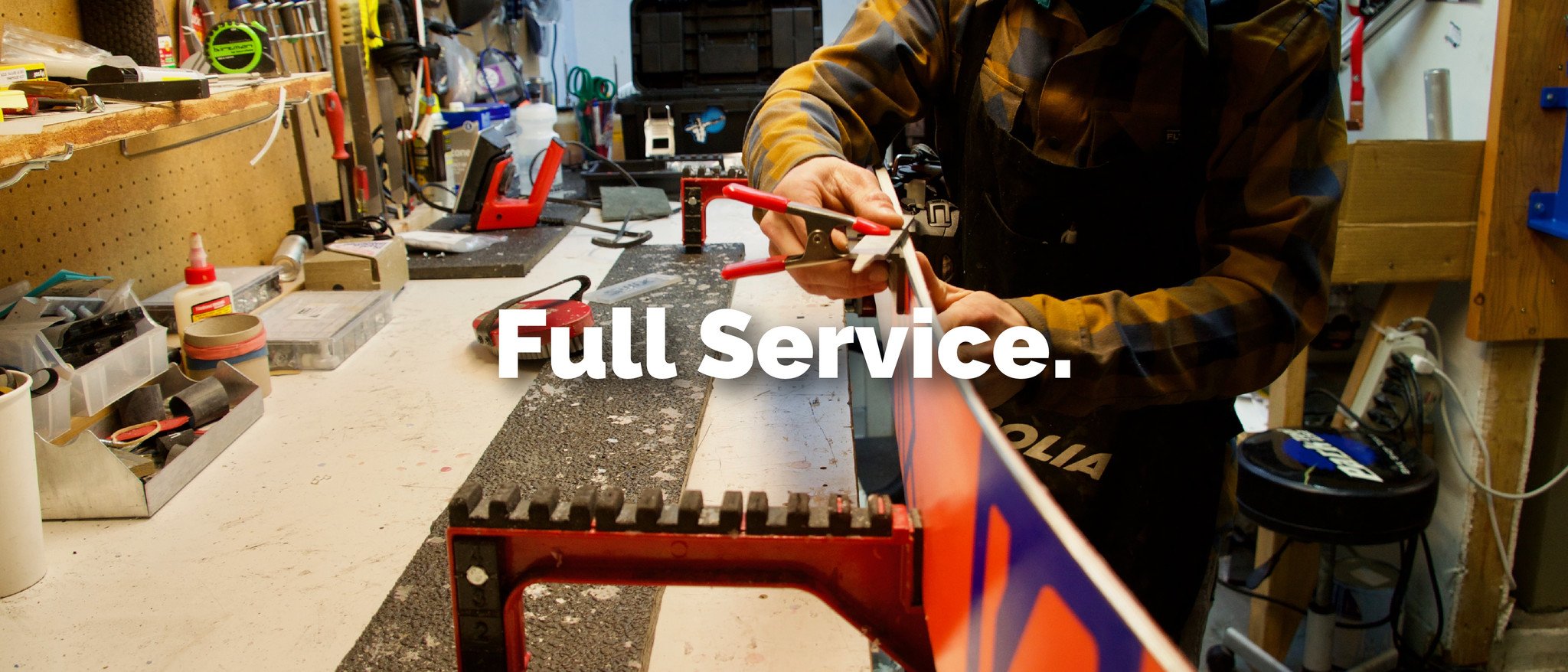 In the winter months we take our meticulous and high quality bike service over to the skis.
Several of our technicians have race experience and they all understand the need for high quality ski tuning. 
Hot Wax and Brush $10
The basics go a long way during temperature changes in the snow. 
Includes an edge touch up and full wax.
Race Tune $45
Binding Mount with Safety Release and Test $45
Binding Adjust with Safety Release and Test $25
Binding Mount with Skis and Bindings purchased in store $25
Skin cut $20
Boot Punch or Grind $20
We won't charge you twice for small adjustments to the same punch
Boot Heater Install $20
Booster Strap Install $18